Agricultural Equipment Starter and Alternator Repair
Agricultural Equipment Starter and Alternator Repair by Kaestner Auto Electric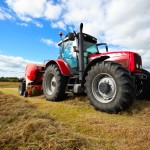 We can repair or replace starters, starter motors, and alternators for tractors, hay balers, planters, plows, combine harvesters and any other type of farming equipment.  We are experts at tractor starter rebuilds and repairs, as well as tractor alternator reconditioning and replacements.
We know equipment downtime can cost you valuable time and money, especially in agriculture, where timing is of the essence. Any downtime can affect your window of opportunity for the best time to plant and harvest your crops. Trust Kaestner with your agricultural equipment starter and alternator repair. We will get you back up and running as quickly as possible!
We Specialize in Alternator Wiring for Tractors
Age and exposure to the elements can damage your alternator wiring. We can repair or replace alternator wiring for most makes and models of tractors, including:
John Deere
Kubota
Bosch, and
Most other brands!
Our Convenient Location for Farm Equipment Repair and Service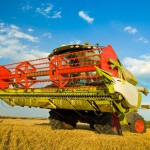 Kaestner Auto Electric is conveniently located in Waukesha, WI and proudly serves the rural farming equipment repair needs of Waukesha, Jefferson, Dodge, Washington, and Ozaukee counties. We have been in business in Southeast Wisconsin for nearly 100 years and have been repairing and replacing agricultural equipment starters and alternators since day one. Our expertise, experience, and convenient location sets us apart from the rest.
Parts Delivery In Wisconsin
Need a part delivered to your location? Kaestner will deliver your part throughout Waukesha, Milwaukee, Racine, Kenosha, Ozaukee, Sheboygan, Jefferson, Fond Du Lac, Appleton, Beaver Dam, Washington County, Dodge County, Dane County and Janesville! We are your tractor starter repair shop of choice throughout Wisconsin!
Call us today at (262) 547-9600 or contact us here to schedule an appointment!