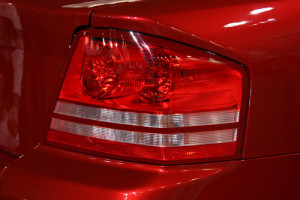 Properly working brake lights are important to your safety and the safety of those around you. If a brake light bulb or both of your brake lights aren't working properly, call Kaestner Auto Electric today to have us diagnose and fix the problem quickly and affordably.
Brake Light Repair Services in Waukesha and Milwaukee
In many cases, a brake light bulb or fuse might be burnt out and need replacing.  We will inspect your brake bulbs, sockets, and fuses and replace them as needed.
In other instances, the problem could be:
a faulty brake light switch
a sensor issue
or a shorted circuit or wiring problem
We can quickly diagnose and fix these problems to get you back out on the road quickly and safely.
Don't get caught driving without properly working brake lights! This is illegal and can result in a costly ticket! Call us today at (262) 547-9600 or contact us here to have us diagnose and fix your brake light problem.
We can also replace vehicle headlamps, turn signals, hazard lights, and marker bulbs.