Car, Truck, and Fleet Maintenance & Repair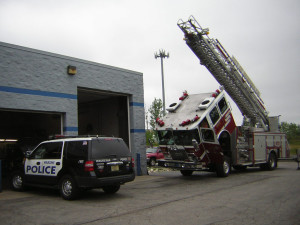 Car, Truck, and Fleet Maintenance Repair in Waukesha and Milwaukee, WI
Car or truck problems? At Kaestner Auto Electric, we can fix your vehicle!
We offer car and truck pick up and drop off service for residents and companies in the Waukesha area, so stop by Kaestner Auto Electric today!
We have been in the vehicle repair business since 1919. We have the expertise to fix any problem right the first time. We are experts in servicing A/C systems, brakes, general automotive maintenance, performing starter and alternator repairs, and everything in between!  We also specialize in tackling tough electrical and wiring issues.  Ask us how we can help you!  At Kaestner Auto Electric, we pride ourselves on our second-to-none customer service, and we will make sure that you are satisfied with your repair.
Our service hours are: Mon-Fri from 7:30 a.m. until 5 p.m., and we are open on Sat from 8 a.m. until noon to provide vehicle parts.
Contact us today at (262) 547- 9600!
MANY SHOPS IN SOUTHEAST WISCONSIN REFER THEIR TOUGH ELECTRICAL PROBLEMS TO US!
---
Vehicle & Fleet Maintenance & Repair Services Offered:
A/C Recharging and Repair
Radiator Cooling and Heating systems
Battery Issues (Free battery load test)
Brakes, Struts, and Suspensions
Oil Changes and Lube Service
Power Seats
Brakes
Our Previous Repairs:
Have questions or comments about our vehicle and fleet repair services in Waukesha?
Contact us today!
(262) 547-9600
M-F: 7:30 a.m. -5 p.m.
Sat: 8 a.m.-12 p.m. (Parts Only)