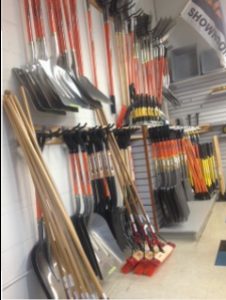 Representing the the best in long-handled construction and landscaping tools, Kaestner distributes:
Hisco Tools
in Oklahoma City, OK and
Harper Brush Works
in Fairfield, IA. From shovels and rakes, to lutes, bars, tampers, forks, shop brooms, squeegees, utility brushes, and more!
All tools are assembled! We deliver, too! 

Visit our large show room.
---
Contact us today!
                                                     (262) 547-9600
                                                       W222 N757 Cheaney Dr
                                                 Waukesha, WI 53186
                                          M-F: 7:30am-5pm
                                                        Sat: 8am-12pm (Parts Only)