Starter, Alternator & Pump, Drive & Lift Motor Rebuilding & Sales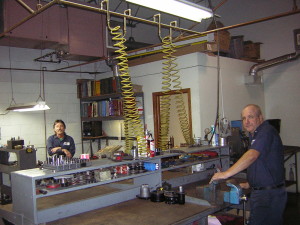 Expert Starter Repairs, Pump, Drive, Lift Motor and Alternator Rebuilding & Sales Throughout the U.S.
We are your premiere starter and alternator rebuild shop! We are stationed in Waukesha, WI, but able to ship, repair, and send starter and alternator parts nationwide. Kaestner Auto Electric specializes in in-house rebuilding automotive, farm, fleet, industrial, and marine alternators, starters, generators, vibrator, pump, and DC drive motors. We may have a new or re-manufactured unit in stock, or we can rebuild yours. We also can locate a new or re-manufactured unit from our nationwide network of suppliers.  We take great pride in providing our customers with the best possible quality and affordable auto electrical service.
Call us today or contact us here to set up an appointment or to learn more about our professional alternator and starter repair and restore services.
While we serve your auto electrical needs nationwide, we perform our starter and alternator repairs and rebuilds in Waukesha and Milwaukee near these 530 and 531 zip codes:
53072
53005
53008
53045
53013

53186
53187
53188
53189
53146
NOTE: We do not install remote or automatic starters on vehicles.
Same Day Emergency Starter & Alternator Rebuilding Service available on many starters and alternators!!
*See our S.O.S story on shipping a starter to a Pacific Island!
View our Starter, Alternator, Pump, Drive & Lift Motor Rebuilding Flyer
95% of the time We Can Provide You With A Starter Or Alternator By Noon The Next Working Day!! Same Day Shipping on In-Stock Units ordered by 3pm CST!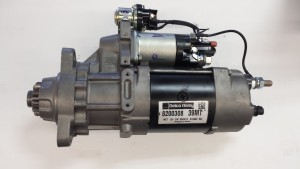 Brands Available Are:
| | | | |
| --- | --- | --- | --- |
| | Motorola | | Nikko |
| | Nippondenso | | Ohio Electric Motors |
| | Paris-Rhone | | Penntex |
| | Powerline | | Prestolite |
| | Sawafugi | | |
We rebuild and sell Starters, Alternators, and Pump, Drive, and Lift Motors for:
We maintain an outstanding inventory of rebuilt and new units. If not in stock, your unit can be rebuilt in a reasonable amount of time. Each unit we rebuild goes through component testing and is thoroughly tested before it leaves our shop.
Your units can be delivered to us, shipped UPS, or we do offer pickup and delivery service in most of southeast Wisconsin. Same-day shipping on in-stock parts or units ordered by 3PM CST.
Warranty coverage on our rebuilt units is one year against defects in materials and workmanship. Severe duty and high-output units are covered for 90 days against defects in materials and workmanship. This warranty does not include burned up or overheated units caused by other un-repaired causes.
We will be happy to answer any questions you have about our Starter and Alternator Rebuilding Services in Waukesha.
Contact us today!
(262) 547-9600
W222 N757 Cheaney Dr
Waukesha, WI 53186
M-F: 7:30am-5pm
Sat: 8am-12pm (Parts Only)