Forklift Alternator and Starter Rebuilding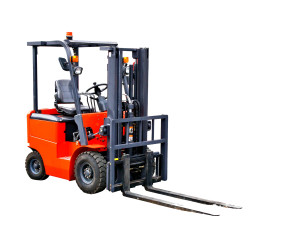 Forklift Alternator & Starter Rebuilding and Replacement
At Kaestner, we specialize in forklift alternator and starter repair and rebuilding. No matter how old your forklift is, we can find the parts, and we have the knowledge and experience to rebuild your unit. We know your forklift downtime is costly for your business, so fast service is our specialty. We have many new and rebuilt units in stock, and we have access to original equipment units for next day delivery. Ninety-five percent of the time, we can provide you with a starter or alternator by noon the next working day! We also offer same-day shipping on in-stock units ordered by 3pm CST. We will get you back up and running as soon as possible!
Call Kaestner Auto Electric today at 262-547-9600 to see how we can get your forklift back up and running!
Forklift Equipment Manufacturers
We service starters and alternators for the following forklift equipment brands and types:
Cat
Clark
Combilift
Doosan
Hamech
Heli
Hubtex
Hyster
Hytsu
Hyundai
Jungheinrich
Komatsu
Linde
Lonking
Raymond
Tailift
Toyota
Yale
and more!
95% of the time We Can Provide You With A Starter Or Alternator By Noon The Next Working Day!! Same Day Shipping on In-Stock Units ordered by 3pm CST!
(262) 547-9600
W222 N757 Cheaney Dr
Waukesha, WI 53186
M-F: 7:30am-5pm
Sat: 8am-12pm (Parts Only)