Vehicle Lighting & Installation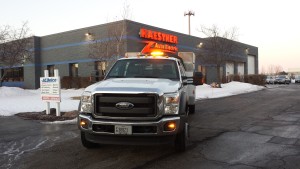 Vehicle Lighting & Installation by Kaestner Auto Electric
Kaestner is the largest local distributor of emergency lighting to the construction, municipalities, and trucking industry. We have light bars, strobes, camera systems, back-up alarms, and much more. We also install these systems in our service department. From on the roof, to inside the headlights—we do it all!
We are proud to be the only ECCO Distributor in Wisconsin that can install Axios Light Bars with 0 Lead Time!
Snow Plow Lights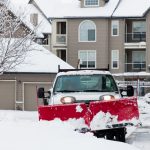 If your vehicle or fleet of vehicles needs snow plow lights added, stop in today! In Wisconsin, it is never too early to be ready for Winter! We proudly sell and install top-quality snow plow lights including Peterson 505k and Hella, but we can also ship to your location as well!
Stop by our showroom, or give us a call at 262-547-9600 for more details about our vehicle lighting products and installation service.
Our service hours are: Mon-Fri from 7:30 a.m. until 5 p.m., and we are open on Sat from 8 a.m. until noon to provide vehicle lighting parts.
View Our Vehicle Lighting Specials!
Vehicle Lights in Stock and Ready to Move
We keep a large in-house supply of vehicle lighting. Stop in and check out our inventory & buy and have it installed today!
Have a Look at Our In-Shop Lighting Wall!
Try it before you buy it! We have a huge display of available vehicle lighting for you to check out:
We also stock and install the following lighting product lines:
 Our Gallery
Contact us with questions about our vehicle lighting!
or call us at
(262) 547-9600
W222 N757 Cheaney Dr
Waukesha, WI 53186
M-F: 7:30am-5pm
Sat: 8am-12pm (Parts Only)